Lacock Abbey, Fox Talbot Museum and Village
Address: Lacock, near Chippenham
Opening hours: Fox Talbot Museum are open all year round (not Christmas Day). Please contact property for times.
Contact: Telephone 01249 730459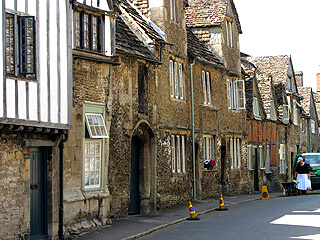 The sprawling grounds and the multi-styled buildings of Lacock Abbey provide it with a grand but quirky appearance. The estate was once the home of a William Henry Fox Talbot. Today, you get to see the estate's unique blend of different architectural styles by visiting the grounds but also by watching some films that do feature it, at least from a certain angle. You might have noticed Lacock Abbey featured in Harry Potter and the Chamber of Secrets. It was also one of a couple of major locations used for The Other Boleyn Girl.
Its film connections are not just what make the abbey fascinating. The National Trust for Places of Historic Interest and Natural Beauty has chosen this property as a place to preserve because of its unique look and because it was founded back in 1229 and somehow still survived the test of time. The conservation organization has made a wise choice with an estate that is stubborn enough to weather the centuries.
Situated in the middle of Fox Talbot village, the abbey is surrounded by woodland. The country house is unique in look, perhaps because of its various uses. It was built on the remains of a former nunnery. The monastic past of the abbey can still be felt through the general atmosphere of the centuries old cloister court and rooms.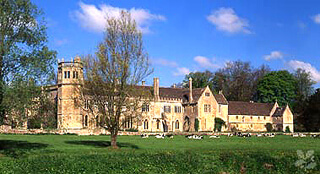 Today, you can visit the abbey, the museum and the surrounding village to get a feel for the area's medieval charm. The museum focuses on showcasing the achievements of William Henry Fox Talbot, who had significant contributions to how photography came about.
There is a lot of history that can be experienced and uncovered by walking around the grounds of Lacock Abbey. There are also many things to do aside from exploring. You can eat and shop in the village streets. You may even want to experience life in Lacock by staying in the holiday cottage. Immersion is highly recommended.
The admission price to Lacock Abbey is a little bit pricier compared to other National Trust properties. Each adult has to pay a standard fee of £10.70 unless he wants to add a little bit more as a gift aid. Each child has to pay a standard fee of £5.30. A family package costs £27.30, and a group package costs £10.00 for each person in the group. Lacock Abbey, as well as the museum and the village, is open daily except for Christmas and New Year holidays.