De Grey Mausoleum
Address: Flitton
Opening hours: Admission to the mausoleum is free but you have to call the key keeper in advance.
Contact: Mrs. Stimson at 01525 860094
In Flitton, Berdforshire, you will find one of the country's largest mausoleum chapels. The de Grey Mausoleum, as it is called, is considered to be a Grade I listed building. It is home to more than twenty monuments belonging to the de Grey family from neighbouring West Park.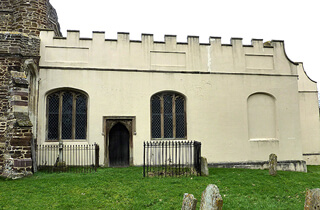 The de Grey Mausoleum is in cruciform shape. Its oldest part was built around 1614, although the sixth Earl of Kent, Henry Grey founded it circa 1605. He was buried in the mausoleum according to his wishes, in 1614. This was not just a first for the family but also for the trend of family funerary monuments being collected in one site in England. The eastern parts came later, in 1705. During the 1739 to 1740 period, the architect Edward Shepherd took charge of building work. The mausoleum was also considered to be a chapel as it was simply that, the "little Chappell or buryall place" that was built as an extension to Flitton's St John the Baptist Church. The de Greys also had the church build about a century and a half earlier.
The mausoleum's monuments grew as it became the burial place for the other members of the de Grey family for the following 250 years. The monuments are not just uniform-looking tombs just because they are from the same family. They actually show the changing beliefs and attitudes about death and grief, ranging from the 17th century to the Victorian period. You will also see the changes in funerary architecture. The actual bodies of the de Grey family were buried under vaults under the mausoleum's stone floor, instead of actually being inside the tombs that stand as their monuments.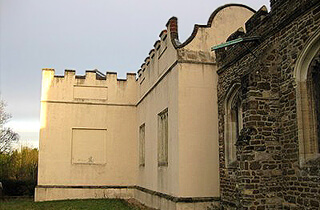 Admission to the mausoleum is free but you have to call the key keeper in advance. You have to call Mrs. Stimson at 01525 860094. She lives nearby, at 3 Highfield Road, Flitton. She can only accommodate during the weekends, however. Anyway, that should be the perfect time for you to visit as well. After a week at work, you can take a break and visit one of English Heritage's chosen sites. The de Grey Mausoleum has been chosen to be preserved because it is a monument on its own, showcasing the passing of time. The place is also a great place to ponder life and mortality, and how some people had taken the extra effort to preserve their memories.