The Jewish Museum
Address: Raymond Burton House, Albert Street, London.
Opening hours: Monday - Thursday 10am - 5pm. Friday 10am - 2pm. Saturday closed. Sunday 10am - 5pm
Contact: Phone +44 20 7284 7384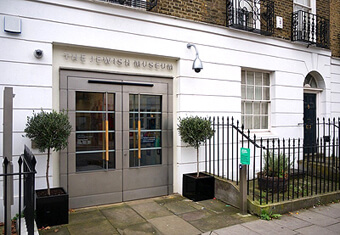 The Jewish Museum in London features the life and art of those with Jewish origins. The museum is situated in the London Borough of Camden. It was founded in 1932. So, it was not just propelled by the events of the Second World War. Though not urged by the Holocaust, the war and survival theme is also featured in the museum as it had become a large chunk in the history of the Jews.
The original site was in Bloomsbury, in the Jewish communal headquarters. The museum moved to the current site in 1995. It used to have a sister museum located in Finchley. This sister museum was also managed by the same charitable trust but it closed down in 2007. On the other hand, the Camden branch was again open to the public in 2010. It went through major renovations that cost a whopping £10 million. The Heritage Lottery Fund paid for the renovations. Private donations were able to help out as well. The museum is registered as a charitable organisation.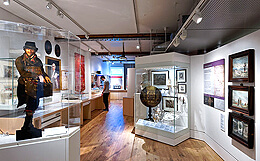 Whether or not you have Jewish heritage, you will be interested in the pieces featured in the museum. The Jewish ceremonial art collection is of international level. There is even an example of an early British Menorah (Hanukkah) in the guise of a Lindo lamp. There is a gallery that is named as "Judaism: A Living Faith". This collection showcases Jewish ceremonial art and had been granted "designated" status by the Museums, Libraries and Archives Council. It has been recognized for its national importance. Of course, there is the Holocaust Gallery, which includes items that remind people of the harrowing experiences of Jewish survivors. There are also survivor testimonies caught in film, such as the one from Leon Greenman. Greenman was interned in Auschwitz's death camps. He was one of a few British subjects to have experienced an Auschwitz imprisonment.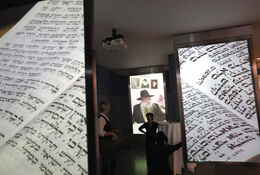 As the Jewish Museum in London promises to offer a more general view of Jewish life, it also features exhibits that showcase Jewish life in England, from its beginnings to the present. Objects help recount these stories. There are also notable drawings, paintings and other prints. You may also want to browse through old photographs, many of them black and white wonders from the earlier half of the twentieth century.
Come for a visit Sundays to Thursdays from 10:00 am to 5:00 pm. The museum closes at 2:00 pm on Fridays and is closed on Saturdays. Here are the prices for tickets: £7.50 (adults), £6.50, (concessions), £3.50 (children ages 5 to 16), £18 (families with two adults and up to 4 children) and free for children below five.