Institute of Contemporary Arts
Address: Trafalgar Square, The Mall, London
Opening hours: Tuesday to Sunday, 11am – 11pm.
Contact: Phone +44 20 7930 3647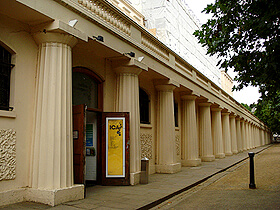 The Institute of Contemporary Arts (ICA) in London can be found near Trafalgar Square. It is considered to be a cultural and artistic hub. It features not just galleries but also a bookshop, a theatre, a couple of cinemas and a bar. It does sound like a place someone would go to have an artsy experience.
Compared to other London museums, the institute is more focused on modern art as is suggested by its name, anyway. It was established in 1946 by Peter Gregory, Roland Penrose, Geoffrey Grigson, Peter Watson, E.L.T. Mesens and Herbert Read. The founders' aim was to create a place where not only artists but also writers and scientists can convene to discuss ideas beyond the Royal Academy, which is very traditional.
The founders did not have a venue right away, though. They used to meet in the Academy of Cinema's basement. It was not until December 1950 that they were able to meet at a regular venue. This was in 17-18 Dover Street. Ewan Phillips was the ICA's first director there. When Phillips left in 1951, Dorothy Morland was supposed to a temporary replacement but ended up the director for all of eighteen years.
In 1968, the ICA was finally able to move to its present venue, at Nash House. This was made possible with the help of the Arts Council.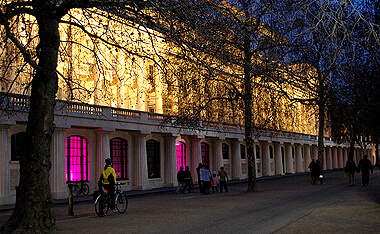 Through the years and at different venues, the ICA managed to come up with all sorts of compelling exhibitions. Because it features contemporary art, expect not only paintings and the usual museum fare. There are also sound installations, for example. Of course, you will still be treated with visual art but with a more modern twist. It would really be interesting to come out of an historic museum and then jump into an ICA exhibit. It would be a rapid run through artistic time.
The Institute of Contemporary Art in London does not only feature artworks, sound installations and the like but also holds film viewings of chosen movies. You can even book your chosen film online. Each film costs £6.00 to view but there is an additional £1.00 as booking fee. There are also ticketed events that you may be interested in. Examples of such events are talks about certain films, artists' tours and discussions. Tickets for such events may also be booked online in advance.
Event ticket prices may be a little more expensive than film viewings.