The London Transport Museum
Address:  Covent Garden Piazza, Westminister, London.
Opening hours: Monday - Wednesday, 10:00 am - 6:00 pm. Thursday, 10:00 am - 6:00 pm. Friday - Sunday, 10:00 - 6:00 pm.
Contact: Phone +44 20 7379 6344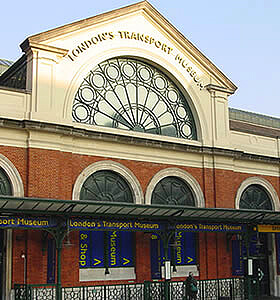 Head over to Covent Garden to get to know more about London's transport heritage. The London Transport Museum is home to information on all the aspects of the city's transportation. Most of its exhibits come from the London Transport collection.
Note that there are two sites in which you can visit if you want to know more about city transportation. The Covent Garden one is the main site. This branch is open to the public after having come back following refurbishments that lasted for two years. The other branch, which is in Action, carries a slightly different name, the London Transport Museum Depot. It is mostly a storage site but is also open for visitors all year round.
The main facility's building is made of glass and Victorian iron. It used to be part of a Covent Garden market that sold out fruits, flowers and vegetables. In fact, William Rogers designed it as a flower market in 1871. A century later, the market was out of the way. It was the time – in 1971 – that the London Transport Museum first occupied the building. The collection used to be housed at Syon Park and at Clapham's British Transport Museum.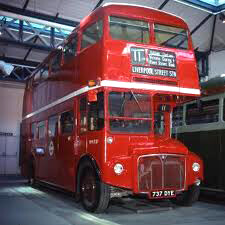 You can go into the Covent Garden site's museum through the Covent Garden Piazza. You will pass through several tourist attractions by doing so. You can walk to the museum from the tube station.
If you would rather go to the Acton site, note that it holds most of the collections that are not on display in the Covent Garden site. It also houses some of the items that are deemed too large for the main museum. So, you may want to go to the depot if you want to see the larger items. It also holds original art pieces that include posters and photographs, as well as models, signs, uniforms and engineering drawings. You may also find actual vehicles, such as buses, rail rolling stock and trams because the building has connection to the road as well as to railway. To be sure that you will be accommodated, visit when there are special events. You can walk from Acton Town tube station to the depot.
To best enjoy a visit to the main museum, you might want to go to it shop to purchase some souvenirs and gifts with London transportation themes. Sales profit support the activities and management of the museum.