Victoria and Albert Museum
Address: Cromwell Road, London
Opening hours: 10:00 am to 5:45 pm daily. 10:00 to 10:00 pm Fridays (selected galleries remain open after 6:00 pm)
Contact: Telephone +44 (0)20 7942 2000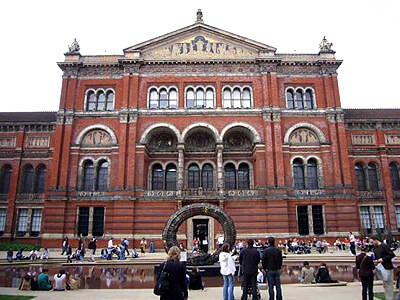 The Victorian age has had quite an impact worldwide. This period, however, might not have been the same if it were not for Queen Victoria. The Victoria and Albert Museum was named after the queen and her consort.
The age in which the queen and her consort had lived was rich culturally. So, it is no surprise that the Victoria and Albert Museum offers a lot of visual displays that spans across disciplines. You will see samples from the following subjects: architecture, books, art (design, drawings, etc.) and furniture. There is still a lot more to see. Art is covered significantly in the museum, with several art pieces from different art styles that were covered during the Victorian age. If you are an art enthusiast, you may already be familiar with art styles such as Baroque, Contemporary, Rococo and more. The museum takes it art seriously. It actually also offers a national art library, as well as a study room.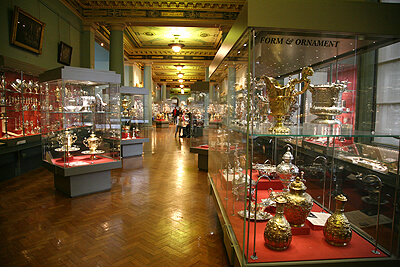 For book lovers, the national art library may already be enough to satisfy. The library is large, which means that it is able to accommodate thousands of priceless books about art. You may be able to photocopy a few pages from the books that you want to study during your own private time.
The Victoria and Albert museum is not just about art and studying, either. There are opportunities for relaxation in the form of eating, drinking or shopping. Right in the same venue, you can power yourself up for another round of browsing and exploring. Packed lunches are also allowed in the Lunchroom. So don't be afraid to paper bag your lunch.
There are also glamorous and contemporary displays to have your sights on. The museum offers displays of gowns and other textiles that have been transformed into something a lot beautiful through embroidery, stitching, knitting, patchwork and more.
The museum is certainly packed with creativity with all the activities that you can do inside. You can participate in workshops, listen to private talks and participate in tours or courses. All of these things you are able to do and they do not even yet include the most principal activity that you must participate in when inside any museum – to immerse in the art and the history that it has to offer. The Victoria and Albert museum is just able to offer you a myriad of enriching and entertaining activities that you still have some things to do if you go on subsequent visits.