National Army Museum
Address: Royal Hospital Road, Greater London, United Kingdom.
Opening hours: Thursday hours 10:00 am–5:30 pm
Contact: Phone +44 20 7881 6606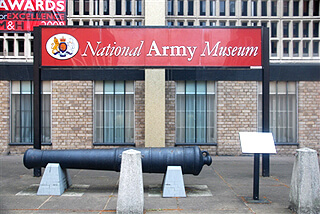 It is the main mission of the National Army Museum to be able to become and remain the leading authority in the history of the British army. This museum tries to give the British army all the recognition it deserves. The army, after all, was able to contribute to world history by helping form what is now known as Great Britain. The National Army Museum also seeks to clarify that the army that it is representing is not the royal army. Instead, the National Army refers to the army that represents the British people and the Parliament.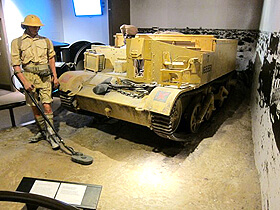 To achieve its mission and vision, the National Army Museum offers permanent galleries and timely exhibits that reflect what the army is all about. The museum has also chosen to explore related themes, such as battles. The four permanent galleries are named as the following (in order of the dates that they represent, from past to present): The Art Gallery, Changing the World, World Wars and Conflicts of Interest. From the very titles of the last three galleries mentioned, you can already feel the tension that they represent.
There are also special displays that are only featured for a limited time. These exhibits do not just focus on the National Army but also on other related interests, such as war, patriotism and the making of the Britain. The people behind the museum also recognize the importance of reaching more people. They understand that there may be people who are interested in the National Army who will not be able to visit the country. So, they have made some exhibits available online. So, whether or not you are currently in England, you will be able to enjoy some of the exhibits on the National Army.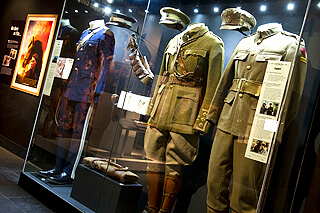 For those who are able to visit the physical museum, you just need to come over to Chelsea. The museum is open every day from 10:00 am to 5:30 pm, except on Christmas Eve, Christmas, Boxing Day and New Year's Day. You can explore the many historical wonders and current information on the army for free.
The National Army museum is surely a great place for anyone who is interested about history, specifically about wars, battles and the formation of nations. The museum can provide many fascinating facts and remnants of a past that has formed today and the future. If you want an in-depth look at the National Army, this is one of the first places that you should go to.