Sandbach Crosses
Address: Sandbach
Opening hours: You can visit the site at any reasonable time. Viewing is free.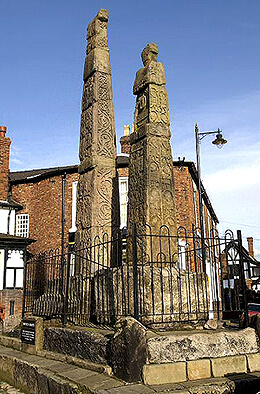 Anglo-Saxon crosses in the middle of a marketplace simply present a compelling sight. The stone crosses can be traced back to the 9th century and can be found in Sandbach, Cheshire in England, thus the name Sandbach Crosses. They are unique in size, being larger than usual for its kind. English Heritage has given it a Grade 1 listed building status. The site is considered to be a scheduled monument.
Contact: English Heritage contact number 0870 333 1181
Research authorities believe that the larger cross was built during the early 9th century while the smaller one may have been built a little later, in the middle of the same century. It is also believed by others that the crosses were built as a commemoration of Peada of Mercia's conversion into Christianity in the year 653. The earliest documented mention of the crosses was by William Smith from Nantwich, who served as Elizabeth I's Rouge-Dragon Pursuivant at Arms. It was in 1585 that he wrote the following account of "two square crosses of stone…with certain images and writings…" The crosses could have been thrown down during an important event in history, perhaps during the Reformation of the Civil War. This caused its parts to be scattered. It was not until the 19th century that the parts were pieced together and reassembled under the supervision of Cheshire historian, George Ormerod.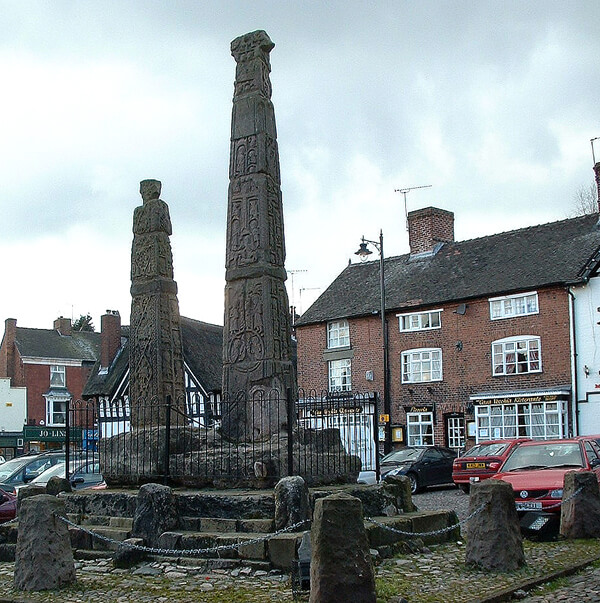 Today, the crosses have two columns in the sockets of the three stepped stones' base. The northern cross is higher but its head had been broken. The southern cross is carrying the torn head of another cross. The crosses are works of arts in themselves and yet, they have also been depicted in other art forms, such as in William Alexander's water colour.
Visiting the Sandbach Crosses is exhilarating because you get to see a piece of history in the middle of a bustling modern world. You don't have to hide out in an isolated piece of historic building to feel the past coming alive again. Just think about all the centuries that had passed and how these ancient relics had remained, even through in forms that are far from unscathed.
There was a time when elaborate etchings and carvings represent a religion. There are still samples of that in the present but 9th century crosses can certainly drive home the message of how things could be very different and yet similar even when time stretches between them. You can visit the site at any reasonable time. Viewing is free.