Freud Museum
Address: Maresfield Gardens, London.
Opening hours: The museum is open for public viewing from Wednesdays to Sundays, from 12:00 noon to 5:00 pm.
Contact: Phone +44 20 7435 2002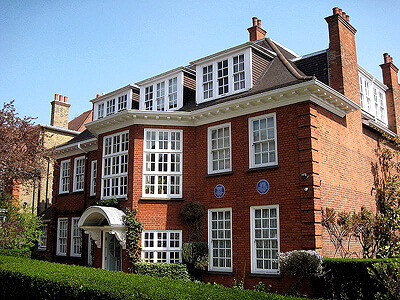 There is undoubtedly something interesting in the Freud Museum for those who had always been interested in Freud, or at least in dreams and psychoanalysis. It is not as if you are going to go through psychoanalysis in the halls of this museum but you will at least get that vibe of mystery when walking about.
You can find Freud Museum in the wealthy neighbourhood of Hampstead, in London. It was actually the home of the father of psychoanalysis himself, Sigmund Freud. This was where his family lived after they had escaped the Nazis back in Austria in 1938. It was the family's home until Sigmund's youngest daughter's death in 1982.
You are most likely familiar with Sigmund Freud's work that it would be easy to see why his study would be the museum's centre piece. Not only was it the place where Freud did all his work but it had also been well-preserved that you can almost feel his presence. You can even see the actual analytic couch where Freud's patients reclined on during psychoanalytic appointments.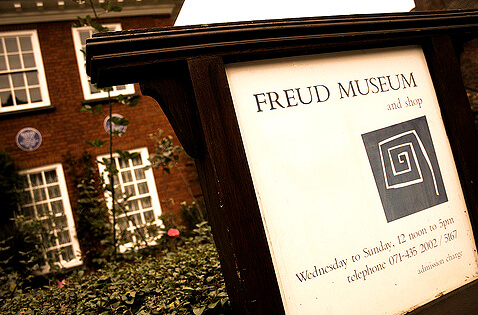 The museum offers a lot more wonders from Freud's life, such as his books. The vast collection includes those written by his favourite authors and the authors that had influenced his studies. You will find Shakespeare, Goethe and Anatole France among others. You will also find pictures.
Among Freud's personal effects, you will find antiquities that he had collected from archaeological sites from Greece, Rome and the Orient. He had mentioned antique collecting as second only to his fondness, or rather addiction, to cigars.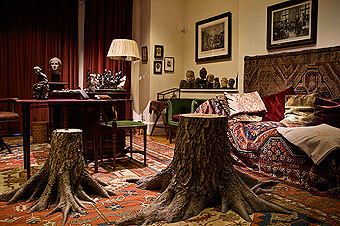 The Freud Museum is not just about the study of the mind and of the inner spaces that showed a bit of how Freud's mine worked. It also had a people-friendly shop, with some pieces you can also access online. There are even gardens that you can walk about in to feel a little more relaxed if you think that the museum experience had been too intense for you. Not that the place will disturb you. It will just take you down to a time when the father of psychoanalysis was coming up with groundbreaking theories and practices.
Anyway, the museum is open for public viewing from Wednesdays to Sundays, from 12:00 noon to 5:00 pm. You may want to participate in seminars and conferences that are also held in the museum. Understandably, the Freud Museum is part of the London Museums of Health & Medicine.