Dulwich Picture Gallery
Address: Gallery Road, London
Opening hours: Monday, Closed (Except for private hire and Bank Holiday Mondays). Tuesdays - Fridays, 10:00 am - 5:00 pm. Saturdays - Fridays, 11:00 am - 5:00 pm.
Contact: Telephone 020 8693 5254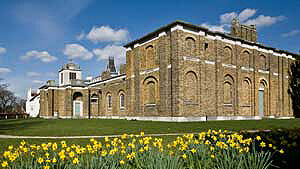 Nestled in Dulwich of South London is the country's first purpose-built art gallery for public consumption. This museum is called the Dulwich Picture Gallery. It was opened in 1817 and was designed by Sir John Soane, a Regency architect. It has been registered as a charity.
Soane made a mark with his design of interlinked rooms that are naturally and effectively lighted by the sky. This concept actually had a lasting effect on the way art galleries are designed. The gallery is home to some of the best collections from the Old Masters. There are plenty of fine French paintings to choose from but there is also a good portion of British portraits as well as Spanish and Italian Baroque paintings.

Sir Francis Bourgeois was the one who first put together the illustrious collections found in the Dulwich Picture Gallery. He was from Switzerland and he worked together with Noël Desenfans, a Frenchman. The partners' art dealership was pretty successful in London. They were even commissioned by Stanislaus Augustus, the King of Poland by 1790. They were asked to come up with a "royal collection" because the king did not have such a collection, which he thought would encourage Poland's interest in the fine arts. Desenfans and Bourgeois had to tour Europe to look for and purchase fine art. It took them all of five years to put together the commissioned collection. Unfortunately, Poland had been divided into several partitions by 1795.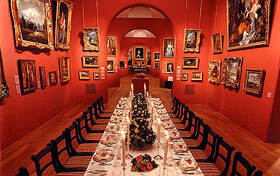 The country and thus, the commissioned project, was no longer existent or valid. The partners then tried to sell their collection to other nations. However, they were unsuccessful and only managed to sell some small pieces of art. Then, Desenfans died in 1807. At that point, Bourgeois just planned on bequeathing the collection to a museum after his own death. However, he did not like the way the trustees of the British Museum behaved. So, in 1811 – his death – he bequeathed the art collection to the Dulwich College instead. His will included terms that led to the founding of the Dulwich Picture Gallery.
There is more to be said about the art gallery's history. What is important is that the collections had managed to find a home – and one where the public can enjoy them. You might want to help the gallery survive with your donations. The Dulwich Picture Gallery, being an independent charitable trust, does not receive regular government funding.