Library and Museum of Freemasonry
Address: Freemasons' Hall, 60 Great Queen Street, London WC2B 5AZ.
Opening hours: The Library and Museum is open from 10am to 5pm Monday to Saturday
except public holidays and the Christmas and New Year period.
Contact: Telephone +44 (0)20 7395 9257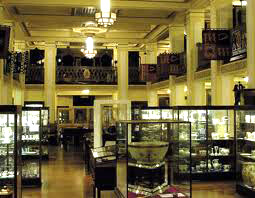 The Library and Museum of Freemasonry has changed it's name to Musuem Of Freemasonry.
It's new website is museumfreemasonry.org.uk
As the former name suggests, the Museum of Freemasonry is not just a library but also a museum that focuses on everything about Freemasonry. You can find this registered museum, which also houses books and archives, in London, specifically in the United Grand Lodge of England. The institution is a registered charity.
In 2007, the Museums, Libraries and Archives Council recognised the museum's exceptional value and national importance. The council also sees the museum's international significance. So, the Freemasonry museum-library is not just another building set up to display items that are related to a topic.
You may want to take advantage of both the library and museum sections. You can register at the Library so that you will be able to make use of the public reference books in there. The Library comes with an impressive collection of not just printed books but also important manuscripts that explore what Freemasonry is all about in England. It does not even stop there; it also features some information on worldwide Freemasonry and any other subject that is associated with the organisation. You can even find the library's catalogue online.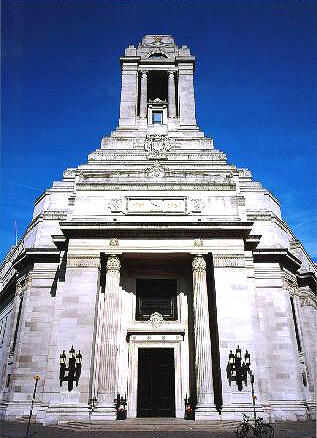 As for the Museum, it houses objects that are related to Freemasonry as well as Masonic importance. These objects include clocks, silver, furniture, regalia, pottery, glassware, porcelain and jewellery. There are also items from well-known Freemasons such as Winston Churchill and King Edward VII.
You will also find items relating to other organisations, whether existing or dead, such as the Friendly Societies. So, expect Foresters and Oddfellows items. The Library also houses Friendly Societies books.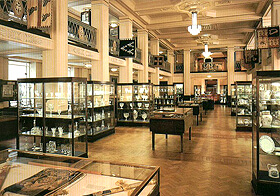 You can also avail of the Museum's genealogical enquiry service, although don't expect a comprehensive and organised freemasons index. There are interesting exhibits to visit aside from the permanent galleries. Seasonal exhibitions, fortunately, can be enjoyed through free admission. There are also regular study days at the Library.
You can visit the Museum of Freemasonry Monday to Saturday, 10AM to 5PM (closed Bank Holiday weekends, Christmas and New Year period). There are hourly tours available on both the Library and the Museum. You also get a tour of the Grand Temple. This means that there are a total of five tours per day. Call 020 7395 9251 if you want to book an extended tour.