National Gallery of London
Address: Trafalgar Square, London.
Opening hours: Thursday hours 10:00 am–6:00 pm
Contact: Phone +44 20 7747 2885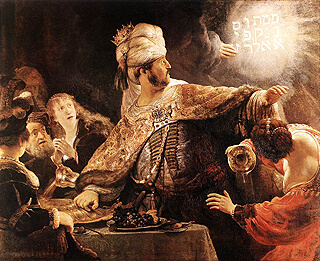 For art lovers who want to be immersed not just in paintings but also in the general air of the fascinating culture that embrace them, the National Gallery of London is a fantastic opportunity. Though there is an air of authority by its very name, the museum is not really created to house a royal's collection. Instead, the collections found in the National Gallery belong to the public and have been donated by private collectors. Note that the royal art collection still belongs to the monarchy. So, the founding of the National Gallery is a refreshing idea right after the time when several national museums across Europe had sprung up to house the involved countries' royal collections.
Through the museum, the general public is given the chance to peruse for free some of the most famous painting collections. Located in Trafalgar Square, the National Gallery is home to famous painters' rare offerings. If you visit the museum, you will be looking at the works of acclaimed painters, such as Vermeer, Michelangelo, Leonardo, Caravaggio, Rosseau and many more. The fact that the museum is situated in Trafalgar Square makes it strategic as the place is usually teeming with tourists.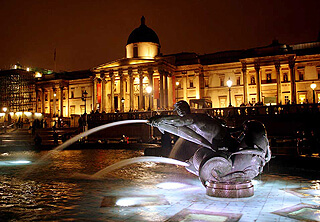 The National Gallery of London had its beginnings in 1823 when a certain Sir George Beaumont offered to donate his private collection of famous paintings to the British Government. This offer was obviously quite generous. The following year, after the death of another collector named John Julius Angerstein, a new collection was to be sold. The Parliament bought these paintings for 60,000 Pounds Sterling. A third collection came from a Reverend Holwell Carr. Through the years, the museum collection continued to expand. It now has over 2,300 paintings that span from the mid 13th century to the early 20th century.
The museum houses several paintings from across several centuries. So, it is understandable that there were concerns about how restoration or renovation can destroy the original aura of the place. However, there were newer wings that had been added while still maintaining the building's overall coherence.
The restoration projects of the National Gallery, however, are frequently criticized. The removal of varnishes from paintings is frowned upon. Varnish, by the way, is placed on paintings to preserve them. However, it also darkens the paintings after a period of time. With its removal, the glaze that the painters have placed on the paintings is removed. So, there is a little something that is lost with each restoration.